Market Focus: In Vitro Diagnostics and Lateral Flow Assays
 Benefit from our decades of experience and advanced technology to positively impact
your business and improve the lives of those you serve.
Helping Those Who Help Others is what drives TEAM Technologies to solve the healthcare industry's most complex problems. Our portfolio of specialty solutions ranges from product design and development to finished device manufacturing, assembly and packaging.
Product Design & Development
Partnering with you at the concept stage can determine the success and quality of your diagnostic test. Our expert R&D team engages with you at every stage to move your project along the path to commercialization.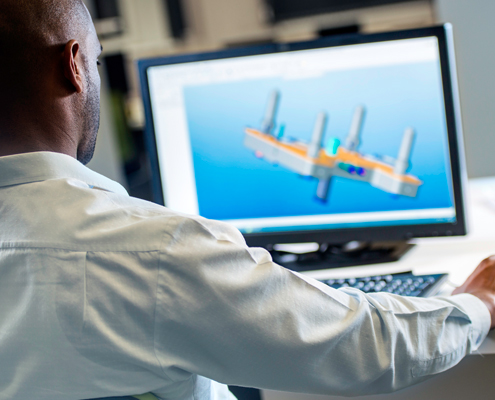 Molding (Cassette or Kit)
From custom molds for prototypes to large-scale finished products, our state-of-the-art equipment and expertise in molding practices ensure your cassette and kit housing components meet the highest standards and remain cost-competitive.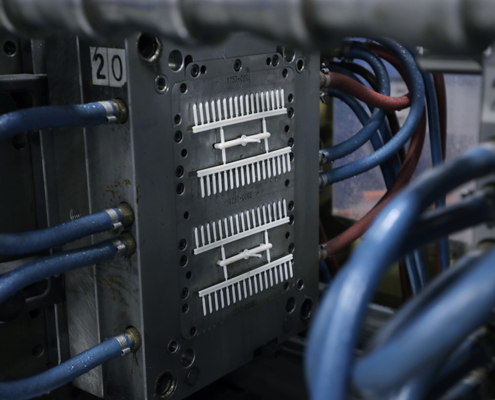 Converting
We offer decades of medical converting experience including die cutting and multi-layer laminating, ultrasonic welding and heat sealing within ISO 14644-1 Class 7 and Class 8 cleanrooms.
Slitting/Cutting – precision slitting of conjugate, sample and absorbent pads and cutting of masters for individual test strips.
Laminating – intricate and multi-part materials to support backing and pre-cut strips to produce finished card.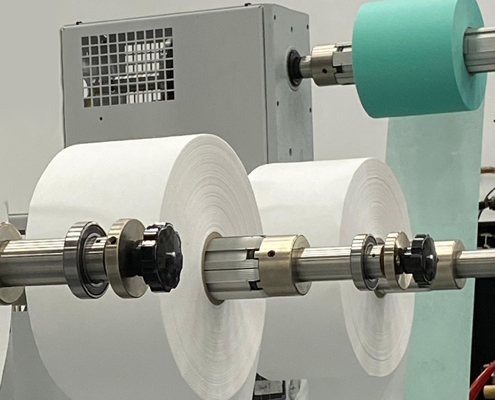 Established Supply Chain
Our lean manufacturing principles and established supply chain are designed for rapid scalability to meet demand. Our mature supply network for test kit supplies such as swabs, ampoule, labels, packaging foils and more helps you stay within budget and meet quality standards.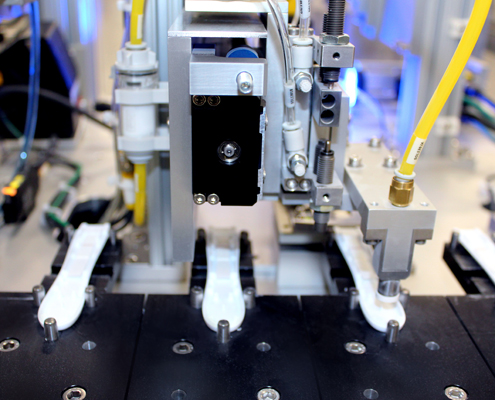 Assembly
We continuously improve processes to reduce lead time and waste and streamline production by offering manual, semi-automated and fully automated assembly of test strips and cassettes.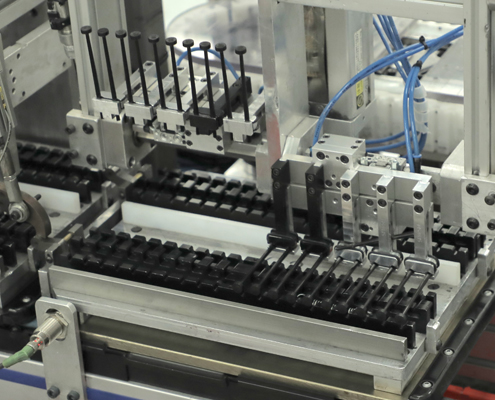 Packaging
We fulfill our customers' need for high-speed, custom packaging for IVD or LFA products or custom kits. Products can be filled, sealed, labeled and packaged in a controlled environment for medically validated packaging.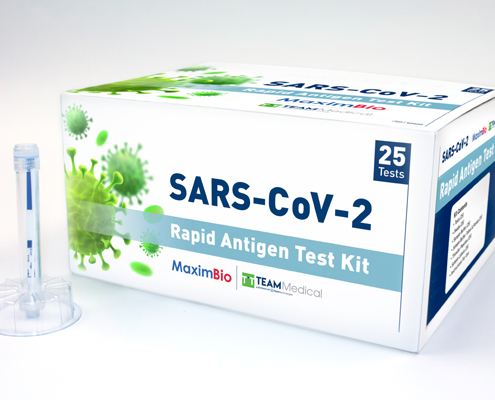 Quality
TEAM Technologies utilizes the power of technology, people and manufacturing processes under ISO 13485 and FDA regulated guidelines to assure product quality of components for the most complex assays and markets.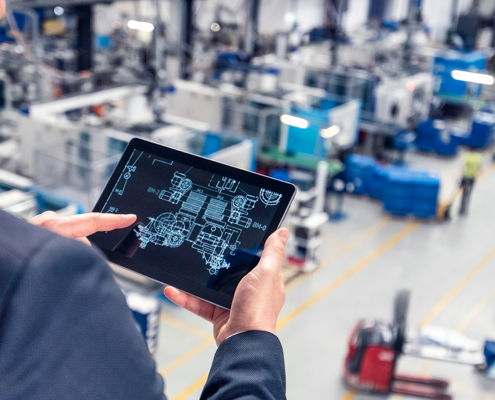 About TEAM Technologies
TEAM Technologies is a leading end-to-end manufacturing solutions provider for medical and dental products. From conceptualization to completion, TEAM Technologies offers the technology and solutions for every stage of the development and manufacturing processes all under ISO 13485 and FDA regulated guidelines. TEAM Technologies' decades of experience mean our partners can be confident products will exceed the industry's highest quality and specification standards while being delivered on time and within budget.