Market Focus: Oral Care Solutions
As Your Partner for What's Next, TEAM Technologies leverages our decades of combined expertise in product development, materials, and manufacturing to continually improve time to market and, ultimately, the lives of patients and those who care for them.
TEAM Technologies is committed to Helping Those Who Help Others by providing oral healthcare solutions that improve solve the industry's most complex challenges. We develop oral healthcare products to create innovative solutions, leveraging our U.S.-based manufacturing and supply chain capabilities, including ISO 13485 certification.
Product Design & Development
Whether you are in need of a finished piece or OEM part, our R&D and design center experts bring your vision to life with capabilities that include piece and part engineering, mold design engineering, rapid prototyping, quick sampling, equipment design, and customization.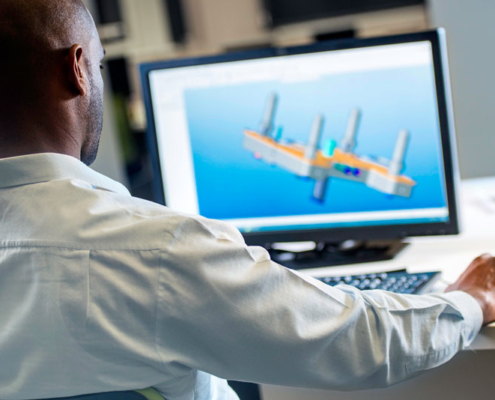 Injection Molding
TEAM Technologies uses state-of-the-art equipment and expertise to meet the highest standards while remaining cost-competitive. Our molding solutions range from mold fabrication and maintenance injection molding, two and three component molding, to insert molding and thin wall molding, as well as rubber compression molding.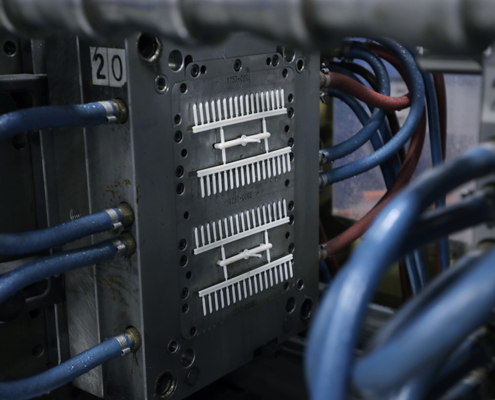 Bristling
Producing brushes for today's healthcare, oral care, and dental care industries requires a unique set of bristling capabilities and technologies. TEAM Technologies provides staple-set to allow for single to hundreds of tufts, molded-in (In Mold, Anchor-Free, Pressure, and Custom Tufting), to accommodate our customers' wide variety of oral healthcare needs.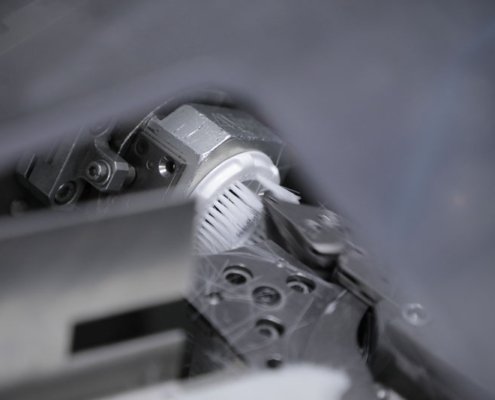 Packaging and Assembly
TEAM Technologies streamlines the assembly process while delivering high-speed, custom packaging solutions to add value to your oral healthcare products. Benefit from multiple-piece part assembly, sonic welding, multi-functional applications such as RFID, kitting, followed by form, fill, and seal blister packaging, RF seal, cello wrapping, unit box cartooning, auto bagging, custom blisters, and promotional corrugated builds.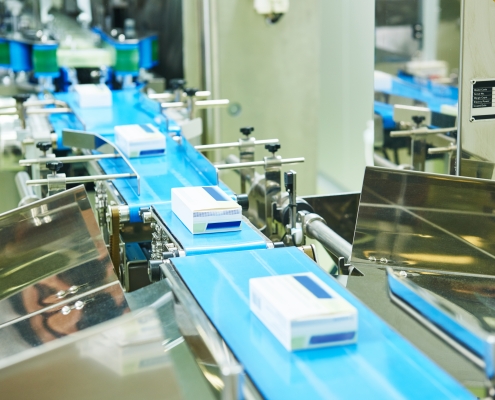 Decorating
TEAM Technologies adds the finishing touch to all of our customers' products, from imprinting your brand name, logo or design, to filling tubes or bottles with pastes or solutions. Our specialty decorating capabilities include digital imprinting, laser decorating, pad printing, hot stamping, sleeving, and flocking as well as mixing and filling for products such as denture adhesives and sprays.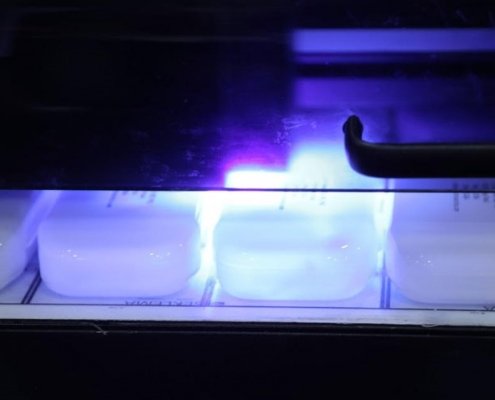 About TEAM Technologies
TEAM Technologies is a leading end-to-end manufacturing solutions provider for medical and dental products. From conceptualization to completion, TEAM Technologies offers the technology and solutions for every stage of the development and manufacturing processes all under ISO 13485 and FDA regulated guidelines. TEAM Technologies' decades of experience mean our partners can be confident products will exceed the industry's highest quality and specification standards while being delivered on time and within budget.