Market Focus: Patient Handling Solutions
As Your Partner for What's Next, TEAM Technologies leverages our decades of combined expertise in product development, materials, and manufacturing to continually improve time to market and, ultimately, the lives of patients and those who care for them.
Helping Those Who Help others is at the core of medical products that we produce. At TEAM Technologies, we manufacture patient handling solutions that aid healthcare workers and caregivers in safely transferring patients with limited or impaired mobility. With our diverse capabilities, we are able to manufacture complex devices that combine flame lamination, textile printing, RF welding, and sewing to develop customized products and solutions. Let TEAM partner with you to develop quality products that protect patients and caregivers.
Engineering and Design
Whether you have a fully engineered prototype or a new product idea, TEAM Technologies' engineers can provide the expertise required to develop safe and ergonomic patient handling solutions. With an innovative approach to project management, we enable our customers to seamlessly go from concept to commercialization faster and more efficiently.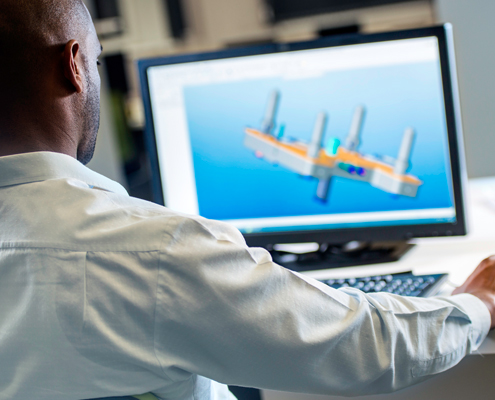 Prototyping
Our experts work alongside you to explore product designs and test alternative materials for your product. We have a fully equipped Solutions Lab dedicated to rapid prototyping and development of pilot production processes.  We can quickly scale complex manufacturing processes from validation to high-volume production.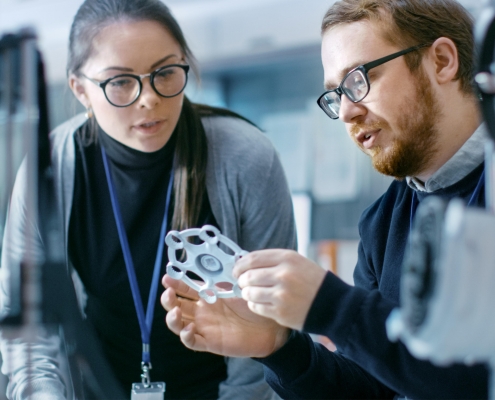 Converting
Our high-precision computerized numerical control (CNC) cutting capability at our Reynosa Operations ensures efficiency, minimizes waste, and is scalable to any volume requirements.
Capabilities include:
High-pile fabric converting
Sheer slitting
Sheeting
Die-cutting
Printing
Direct to textile
Screen printing (UV and IR cure)
Specialized Materials Experience: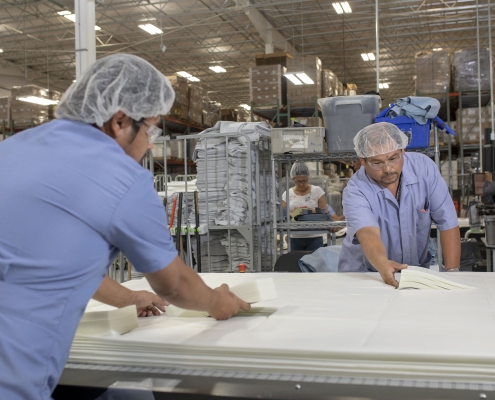 Advanced Sewing
TEAM Technologies Reynosa Operations has the capability to quickly deploy and scale production with 24/7 operations. We employ 350 skilled sewing professionals with extensive industry knowledge and expertise. We've also developed a Lean training program for onboarding new personnel to help ensure a consistent pool of talent and an ongoing commitment to quality.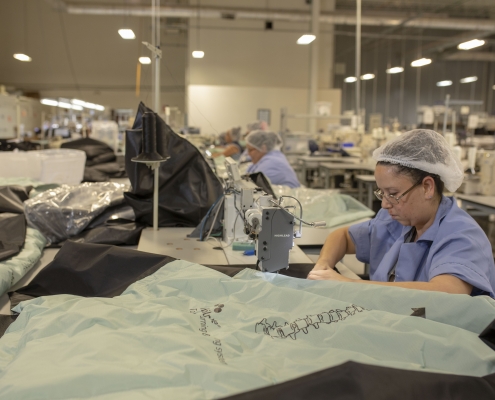 RF Welding
From spot welds to large-scale platen welds, our RF & ultrasonic fabric and film welding capabilities allow us to meet any customer need.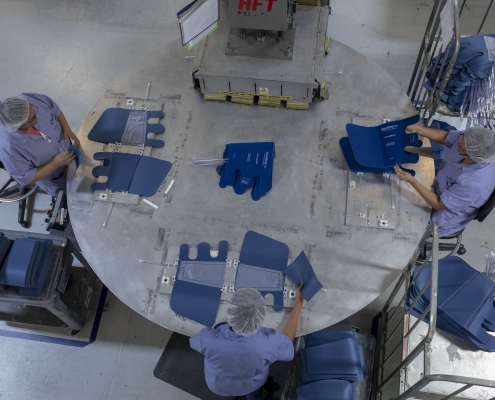 Materials Knowledge
TEAM Technologies works with thousands of advanced materials and maintains strong relationships with leading suppliers to provide customers with the most effective, high-quality patient handling solutions.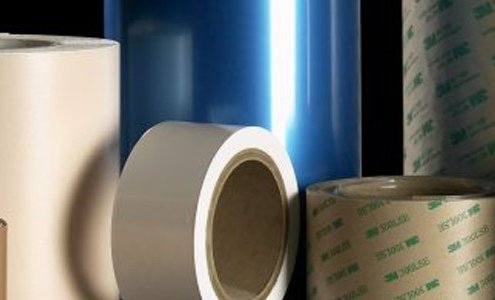 Supply Chain & Logistics
Our logistics management services will simplify your supply chain, driving savings and shortening lead times, and ultimately helping you commercialize products more quickly and efficiently.
By qualifying suppliers, we also can help assure that your products will meet any needed quality and sustainability requirements.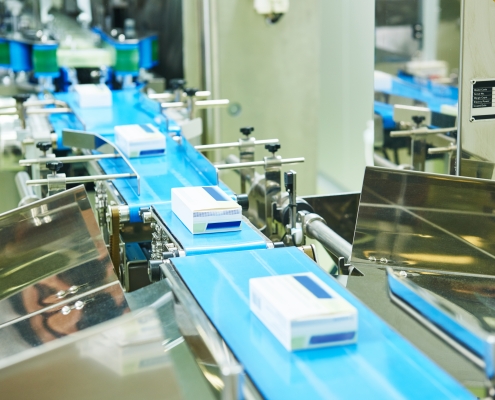 About TEAM Technologies
TEAM Technologies is a leading end-to-end manufacturing solutions provider for medical and dental products. From conceptualization to completion, TEAM Technologies offers the technology and solutions for every stage of the development and manufacturing processes all under ISO 13485 and FDA regulated guidelines. TEAM Technologies' decades of experience mean our partners can be confident products will exceed the industry's highest quality and specification standards while being delivered on time and within budget.