MDSAP Certification at Our Haverhill, MA Location
The MDSAP Certification Confirms Our Commitment to Produce Higher Quality Products with Lower Risks
As a leading manufacturing and supply chain solutions partner in the medical device and dental industries, many of our customers and partners want to understand the processes, qualifications, and certifications TEAM Technologies has in place to ensure FDA compliance in the event of an audit. While all products we manufacture adhere to the most stringent FDA protocols and are subject to a thorough QA process ahead of final completion and delivery, our Haverhill, MA manufacturing facility is certified under the Medical Device Single Audit Program (MDSAP).
Frequently Asked MDSAP Questions
What is the Medical Device Single Audit Program?
MDSAP is a voluntary program that invites a certified 3rd party to conduct a thorough, independent review and audit of a manufacturer's facility and procedures. More stringent than the ISO 13485 certification, the process demands a manufacturing facility meets all the standards for Quality Systems Regulation (QSR) and Good Manufacturing Practices (GMP) as defined by the FDA, as well as dozens of regulatory requirements specific to Brazil, Canada, and the United States.
Why are MDSAP certifications rare? 
Being MDSAP-certified is extremely rare ‒ TEAM's Haverhill location is one of the few facilities in the US with this qualification ‒ particularly because of how rigorous, time-consuming, and expensive the program is. With this certification, we're able to meet some of the world's highest manufacturing standards, thereby reducing risk and giving our customers a fast track for getting their devices approved for international sale.
How does an MDSAP certification reduce risk? 
MDSAP regulatory processes are in place to protect patients and improve outcomes, and our regular participation in these activities ultimately makes us a better company and partner for our customers. Regardless of our customers' international expansion plans, our MDSAP certification provides peace of mind that the systems, processes, and people behind the products we manufacture meet superior standards.
The reputations of our customers and partners depend on our ability to deliver high-quality, compliant products, and even more so, the very lives of patients across the world depend upon the products' effectiveness and efficacy. An FDA recall can irreparably damage your credibility, or worse, cripple your business. Whether or not you are looking to extend your products internationally, the MDSAP certification of our Haverhill facility ensures better quality systems that ultimately deliver better end-products.
How will this expand my medical device's impact?
TEAM Haverhill's MDSAP certification helps ensure that your medical device will satisfy the relevant requirements of medical device regulatory authorities in the following countries: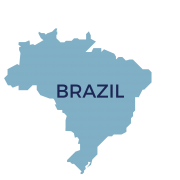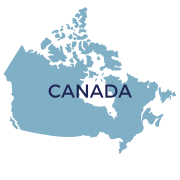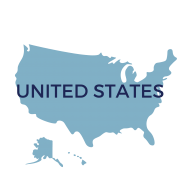 At TEAM Technologies, we're committed to helping those who help others. Medical device manufacturing is a critically important and sensitive business, and we take great care to ensure our systems are set up in accordance with regulations.
To learn more about our MDSAP certification or how we can help you get your products certified internationally, contact our team.